We acknowledge and thank the W̱SÁNEĆ people on whose traditional territory we live, learn, and teach. The W̱SÁNEĆ people have lived and worked on this land since time immemorial.
Why Focus on Mental Health?

Just as focusing on physical health allows us to strengthen and care for our body, focusing on mental health allows us to strengthen our mind and mindset, including our ability to derive joy from life, manage stress, and navigate challenges.  This month's snapshot explores what mental health is, and how we can work towards positive mental health in our own lives, while also supporting that in others.
How Would You Define Mental Health? 

Rather than seeing mental health as the absence of mental illness, mental health can be understood as a component of a person's overall health, and an important resource for everyday life.  Mental health affects how we think, feel, understand, and interact with the world. Positive mental health allows us to feel more balanced and resilient, to better cope with challenges, and to increase the enjoyment we experience in life.



An estimated 12.6% of BC children and youth are experiencing mental health disorders at any time.

Did you know that it is estimated 84,000 or 12.6% of children and youth aged four to 17 are experiencing mental health disorders at any given time in BC? According to the

McCreary Report

, depression, anxiety, panic attacks and attention deficit/ hyperactivity disorder were the most commonly reported concerns.
From 2009 to 2017, hospitalizations for mental health issues of youth under 25 years of age rose by 86% in BC

It is estimated that 70% of mental health and substance use disorders have their first onset during childhood or adolescence.  Early intervention and health promotion can help young people recognize challenges and reduce problems, minimizing the development of symptoms where possible.



Mental Wellness and TRC

While mental wellness is about more than the absence of illness, we know that there are many factors that can promote or hinder well-being.  The First Nations Health Authority (FNHA) points to the negative impact factors such as colonization and assimilation, systemic discrimination and racism, and the legacy of residential schools can have on individuals, while acknowledging the positive impacts of factors such as the presence of cultural services, self governance, and stewardship of ancestral lands.  The FNHA is guiding BC to consider what it means to provide culturally relevant mental health supports, in the promotion of positive health and well-being.



Supporting Positive Mental Health through Healthy Habits

While we are all bound to experience adversity throughout our life, working to strengthen our mental health will allows us to move through these challenges with more ease. 
| | |
| --- | --- |
| Just as someone with good physical health might bounce back from a physical injury more readily, so might someone with strong mental health move through a challenge with more ease.  Check out the tips and tricks below to strengthen mental health, facilitating confidence and competence in the face of adversity.   | |
Consider the following when exploring healthy habits promoting positive mental health.
Prioritize social connections
.  Where the pandemic makes face-to-face connections a challenge, consider how technology, phone calls, letters and other creative practices might help foster connection.
Get active!
  Physical activity is a great way to dispel stress, reduce anxiety, and support both physical and mental health.
Talk to someone.
  Talking to a trustworthy and caring individual can help calm the nervous system, and relieve stress.  None of us are meant to live in isolation.
Appeal to your senses
.  Listen to a song you like, enjoy a cup of tea, or go for a walk.  Find what nourishes your senses, and allow that to ground you in the moment and sooth your stress.
Practice mindfulness
.  Mindfulness allows us to step away from our worried thoughts about the past and future, and to ground ourselves in the moment.  Consider trying an app, mindful walk, yoga, or other activities to support mindfulness in your life.
Eat a brain-healthy diet
.  Did you know that foods like nuts, avocadoes and leafy grains can support your mood?  While we all enjoy a treat from time to time, don't forget to support strong mental health through healthy food choices.
Maintain healthy sleep routines
.  Consider stepping away from screen time and tasks, and prioritizing sleep.  Visit December's snapshot to learn more about the important role sleep can play, and how to support your sleep hygiene.
Find purpose and meaning
.  Purpose and meaning can come from a wide array of places, and deeply affects our lives.  Consider what brings meaning and purpose to your life, and how to grow this throughout your days.
Reach out for help when you need it.
  We all need help from time to time.  Reach out to your doctor, counsellor, a trusted adult, friend, Elder, and/or others, and ensure you get the supports you need.  Visit Saanich schools'
 website
for local community partners, agencies, and further supports.

Awareness, Connection, Purpose, Insight.

Dr. Richard Davidson, the founder and director of the Center for Healthy Minds at the University of Wisconsin-Madison has committed much of his life to exploring the concepts of healthy minds and well-being, attributing much of his work to four pillars of well-being. 



So what are the four pillars, and why do they matter?
Awareness:
Awareness refers to connection to the present moment.  When we cultivate awareness, we enhance our ability to be fully present and attentive to the now. By noticing our own emotional state and gaining awareness into our environment, we are able to better understand and engage with the world around us.
Connection

:
Cultivating connection is about cultivating qualities like kindness and compassion, which allow us to connect to others through positive relationships.  When we raise awareness of our commonality, we are able to connect and foster more effective relationships and social fields.
Insight:
  Insight is the means by which we come to understand self and others.  When cultivating insight, we gain a better understanding of how the mind works, while strengthening a healthy sense of self, an ability to deflect negative self talk, and greater resilience overall. 
Purpose

:
 Purpose allows us to develop meaning and direction in our lives.  Regardless of circumstance, purpose and meaning allow us to create value in any given moment.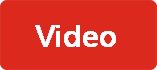 Did you know its 'Bell Let's Talk Day' January 28th?

In 2010, Bell Let's Talk began an initiative, seeking to raise awareness around mental health and mental illness.  While many were silent when it came to mental illness, numbers pointed to the prevalence of mental health challenges.  The Bell Let's Talk initiative seeks to raise awareness around mental health and mental illness, while strengthening coping strategies and resources, and minimizing sigma.  Check out Bell Let's Talk to learn more about anti-stigma, care and access, research, and work/school place health.



There are many resources when it comes to supporting Mental Health
Be sure to visit our
Saanich comprehensive health webpage
for a more comprehensive list or resources, and to check in with school counsellors regarding community partners, resources, and additional supports. 
Children and Youth Mental Health (CYMH)

In addition to individual and group counselling for children and youth, CYMH offers a number of workshops such as Anxiety Education Workshops, and Attention Deficit Hyperactivity Disorder (ADHD) Full-Day Workshop for Parents.



Beacon Community Services

Beacon Community Services focuses on resourcing families and supporting their well-being, offering services such as social emotional and health supports for children, youth and families, food security programming, support in employment and volunteering, and more.  



Expect Respect and a Safe Education (ERASE)

ERASE is a BC resource focused on building safe, caring, and compassionate school communities.  ERASE offers opportunities and resources for parents, students, educators and community members interested in learning more about how to create safe school communities for young people, including resources on how to support mental well-being and health. 



Family Smart

Family Smart and Parents in Residence (PiR) are available to provide peer support to all families living in BC and can meet with families by phone and video chat. Families can connect with The Victoria PiR Lisa Tate by email or phone (Lisa.Tate@FamilySmart.ca, 250-818-4810)



Kelty Mental Health

the B.C.'s Children Kelty Mental Health Resource Centre offers information on key topics of interest to parents and caregivers.  The resource supports individuals looking to better understand supports and next steps when navigating concerns around mental health and well-being.



Family Support Institute

FSI offers supports from families to families, seeking to address complex concerns in parenting, and mental health promotion. Check out the link below to explore upcoming opportunities and to browse the resources online.



Jack.org Youth Mental Health Covid-19 Resource Hub

Jack.org, School Mental Health Ontario and Kids Help Phone have partnered to provide a resource hub, supporting youth through the pandemic while promoting positive health.  Check out the link below to learn more about strategies, ideas and resources supporting youth wellness.



Interested in Learning More?
Check out the following sites, referenced throughout this snapshot:

https://keltymentalhealth.ca/mental-health

https://www.fnha.ca/what-we-do/mental-wellness-and-substance-use

https://www2.gov.bc.ca/assets/gov/british-columbians-our-governments/initiatives-plans-strategies/mental-health-and-addictions-strategy/bcmentalhealthroadmap_2019web-5.pdf

http://www.bcmhsus.ca/about/news-stories/stories/10-tips-to-boost-your-mental-health

https://centerhealthyminds.org/well-being-toolkit-covid19

https://www.ted.com/talks/richard_j_davidson_how_mindfulness_changes_the_emotional_life_of_our_brains_jan_2019

https://letstalk.bell.ca/en/

https://www2.gov.bc.ca/gov/content/erase

https://jack.org/Resources/COVID-19-Youth-Mental-Health-Resource-Hub